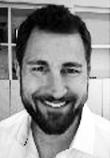 Jake Winett – Board Chair
Head of Digital Platforms at Leia, Inc.
Jake Winett – Board Chair

Head of Digital Platforms at Leia, Inc.
Jake Winett is an entertainment executive who has worked with Fortune 100 companies as well as A-list producers and directors over the last 20 years helping to transform how movies are made and distributed in the digital age. He's the Head of Digital Platforms at Leia, Inc., a global company that's developing a light field display technology platform for mobile devices.
Before that, Jake spent six years as the Vice President of Consumer Services and Platforms for Sony Pictures Entertainment. He grew up playing music and started performing live when he was 13 (his mom had to drive him to his first gig). He also recently spent two consecutive years as a community mentor with LA Team Works, working with middle school kids at Webster Middle School in West Los Angeles.
Jake holds a B.A. in Film from California State University Long Beach and received his MBA from the University of Southern California in 2010. He also was an oarsman on the Cal State Long Beach rowing team, leading his crew to several gold medals and regional and national championships. Since then, Jake is a competitive masters road cyclist and is a husband and father of two children.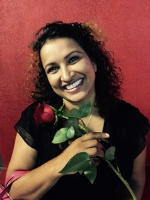 Sarah Kurtz – Vice Chair
Executive Film Producer
Sarah Kurtz – Vice Chair

Executive Film Producer
Sarah fell in love with the magic of the silver screen at an early age. After graduating from UCLA Law School, she worked in the legal department at New Line Cinema. She worked on major productions like the Lord of the Rings Trilogy, The Notebook, and many more. Sarah then found her true calling in the development and production department, where she became a Production Coordinator on such films as Lucky You, Domino, Three Days to Vegas, and Vegas Baby.
In 2007, Sarah was invited by the UAE government to move to Dubai to consult and enhance the growth of their film industry. This led to her launch of an international production company, Globetrotter Productions ("GTP"), where she produced UAE films. In 2011, she launched Talent Casting Agency ("TCA"), the first in the region, for Emirati and Arab filmmakers with her business partner Ahmed Arshi.
Sarah has a law degree in International Business from La Sorbonne in Paris, and a law degree in Entertainment Law and a Masters of Fine Arts from UCLA. She has launched a film fund in Los Angeles, speaks six languages, and is a member of Women in Film. Sarah's main goal in life is to bring happiness and joy to everyone she meets.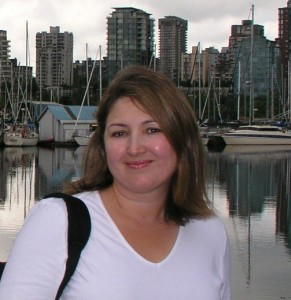 Lena Kent – Treasurer
Senior Manager, Revenue Accounting Experian
Lena Kent – Treasurer
Senior Manager, Revenue Accounting Experian
Lena Kent is a Certified Public Accountant and Certified Internal Auditor with expertise in the non-profit, medical manufacturing and transportation industries. Ms. Kent currently serves as the Senior Manager of Revenue Accounting for Experian. She began her career with Coopers & Lybrand, LLP in the assurance services practice where her clients included such notable non-profits as Project Angel Food, Comic Relief, Claremont Colleges and Jewish Federation Services. Her other clients included MTA, Berry Petroleum, ARCO and Farmer Brothers Coffee. Ms. Kent later served in various accounting leadership roles for Hughes Space, BAX Global, Sunrise Medical and ICU Medical.
She specializes in technical accounting and reporting, internal controls, COSO 2013 framework, as well as specific governance requirements for the Audit and Finance Committees of the Boards of Directors. Ms. Kent is a member of AICPA and California Society of Certified Public Accountants. She is also a Certified QuickBooks Online provider and advises privately held businesses in optimizing QuickBooks Online to increase transparency and power of financial reporting.
A long term resident of South Orange County, CA, Ms. Kent holds a Bachelor of Science in Accounting degree and an MBA in International Business from Loyola Marymount University.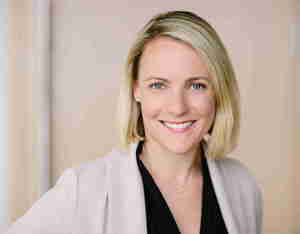 Chelsea Armstrong
Secretary Founder, Jubilee Jones
Chelsea Armstrong
Secretary Founder, Jubilee Jones
Chelsea Armstrong has been in the fashion industry for over a decade. She is the founder of accessories brand Jubilee Jones and previously has worked for a variety of companies including Perry Ellis International, Aritzia, Burberry, and Kate Spade.
In addition to holding a Bachelor of Arts degree from Queen's University in her native Canada, Chelsea is a graduate of the Marketing and Merchandising program at Parsons the New School of Design and the Fashion Design program at the Fashion Institute of Design and Merchandising (FIDM). She also serves on the Board of Directors of Rocky Mountaineer.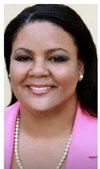 Tracy Solomon Clark
Development Executive
Tracy Solomon Clark

Development Executive
Tracy Solomon Clark is a Development Executive with over twenty years of experience in all areas of development in the Los Angeles, non-profit sector.  Ms. Clark has led countless Capital Campaigns, Signature Event/Planning, Marketing, Advertisement, Public Relations, and Internal/External Communications.
Tracy's experience includes executive management skills. (i.e. developing/executing new fundraising programs for organizations with budgets ranging from $300,000 to 25 million dollars, developing several comprehensive campaigns to raise awareness and secure funds for more than 100,000 people throughout the Los Angeles area).
She has managed fundraising programs for more than seven core programs for five satellite offices annually. Tracy has completed a Capital Campaign for 100 million dollars, resulting in the completion of two construction projects.
Previously, Tracy worked with the YWCA of Greater Los Angeles, as the Director of Development. However, Tracy"s true passion is for children. She demonstrates that fervor by making sure that each child has what he/she needs to excel, and that Create Now is a continued step in the right direction for all children.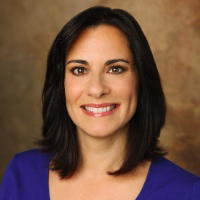 Lauren DeVillier
Head of Product, Digital Ventures,
Discovery Networks International
Lauren DeVillier
Head of Product Development
Digital Ventures, Discovery Networks International
Lauren DeVillier is an award-winning senior executive in the digital media, technology and entertainment industries, and has been a successful leader for some of the world's largest brands including The Walt Disney Company, Microsoft and Yahoo!. Lauren's background in both media/content and emerging technologies has enabled her to launch market leading products across mobile, online and OTT platforms, often being first or early to market with successful offerings and business models as new technology platforms emerged. Lauren has driven high-growth, innovative businesses from the ground up, as well as growing some of the biggest franchises in the industry.
Over the past eight years, in her role as Vice President of  Digital Media at The Walt Disney Company, she led the strategy, revenue and general management of the television-based digital products for the Disney ABC Cable Networks Group. Lauren also drove digital strategy, mobile and interactive applications for the Disney/ABC Television Group's kids' channels. Under her leadership, the Digital Media team delivered the highest grossing kids app in the Apple App Store for the past two years, and won multiple awards including the 2008 Emmy for Outstanding Interactive Media Programming, the 2012 Mobile Excellence Award, 2011 Kidscreen Award-Best Companion Website, and was a 2015 iKids Award winner for best streaming video platform.
Prior to joining Disney, Lauren was at Yahoo! where she led the Yahoo! Kids business, drove product initiatives and growth for the Yahoo! Health and Yahoo! Food businesses, and launched Yahoo! Green. Before Yahoo! Lauren was at Microsoft, where she helped pioneer creative online programming through  partnerships with leading media companies. While  at Microsoft Lauren helped launch one of the first MSN channels as part of the launch of the MSN network. Lauren began her career in content development with Disney Presents Bill Nye the Science Guy, a game changing STEAM focused educational series.
Ms. DeVillier is a member of  The Producers Guild of America, the Academy of  Television Arts & Sciences and is an advisory board member to the Alliance for Women in Media.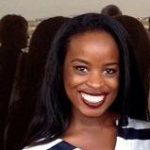 Naomi Domkam
Senior Analyst, Business Decision Support
Warner Brothers Entertainment, Inc.
Naomi Domkam
Senior Analyst, Business Decision Support
Warner Brothers Entertainment, Inc.
Naomi Domkam earned her Bachelor of Science in Accounting from Saint Mary's College of California, and her Masters in Accounting from Loyola Marymount University. She began her career at the public accounting firm KPMG, where she worked closely with both public and private clients. During her time at KPMG, she provided financial consulting services to clients over complex business transactions and technical accounting issues, assessed the impact of new accounting standards on client finance functions and business operations, and provided professional audit and assurance services to clients in accordance with U.S. GAAP.
Naomi is a Certified Public Accountant, as well as a member of the American Institute of Certified Public Accountants. She currently works at Warner Bros Entertainment, Inc. as a Senior Financial Analyst, where she performs financial analysis to assist management in making sound business decisions.
Naomi is an active volunteer at Vista Del Mar Child and Family Services, an organization that provides varied services to at-risk children and adolescents. She has also engaged in various other charity efforts including participating in United Way's Fall Into Literacy book festival, United Way's Homewalk – an event that raises money to end homeless in Los Angeles – and WE Day, an annual event which seeks to inspire youth to create an impact in the world. Earlier this year, she organized an event, featuring artists and musical performers, to raise awareness and money for the famines and droughts ravaging Somalia, South Sudan, Yemen, and Nigeria.
Born in Cameroon, French is Naomi's native language. In her leisure, she enjoys listening to music, hiking, and cooking.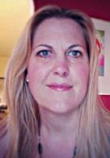 Jennifer Gunderson
Executive Director, Social Media Marketing
Warner Brothers Telepictures
Jennifer Gunderson
Executive Director, Social Media Marketing
Warner Brothers Telepictures
Jennifer Gunderson is a new media and marketing executive who parlayed her passion for the creative arts into an adventurous career in the entertainment industry over two decades ago. Currently serving as the Executive Director of Social and Digital Marketing for Warner Bros. Television, Jennifer is charged with digital marketing strategy for Telepictures Productions' first-run syndicated television programs, including "The Ellen DeGeneres Show," "TMZ," "Extra," and "The Real." In this role, she works closely with executive producers and programming and marketing executives to develop complementary digital content and social media engagement strategies for online and mobile audiences
As an avid media consumer and early adopter of new technologies and platforms, Jennifer keeps her teams and the studio's shows at the forefront of innovation, which has resulted in numerous accolades, including Daytime Emmy Award wins, Webby Award nominations and best-in-class recognition in the press.
When she's not working, Jennifer spends her time at home in Los Angeles listening to music, reading books, surfing the web and road-tripping around America with her husband, James.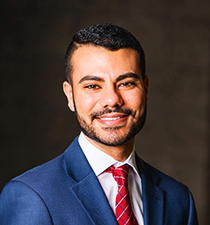 Michael Habashi
Senior Project Analyst, Capital Group
Michael Habashi
Senior Project Analyst, Capital Group
Michael Habashi is an innovative project manager, business strategist, and change management specialist. Michael works in the Enterprise Program Management Office at Capital Group, a global investment management firm in Los Angeles. Prior to joining Capital Group, Michael served on various strategic initiatives with Fortune 500 companies and government agencies as a management consultant at Accenture and Capco.
Michael graduated Phi Beta Kappa, magna cum laude, and with distinction from Duke University with a Bachelor of Arts in sociology, certificate in markets and management studies, and minor in religion. At Duke, Michael grew deeply passionate about homelessness and conducted extensive research on the homeless population of Los Angeles' Skid Row. He was named a Roger Clark and Joyce Harrold Hamilton Scholar and won the Ida Harper Simpson Award for Outstanding Undergraduate Research. Michael holds a certificate in disruptive strategy from HBX | Harvard Business School.
Actively engaged in his community, Michael teaches Sunday School and serves on the Advisory Board of Newport/Mesa ProLiteracy and the Board of Directors of the Oxford Academy Alumni Network.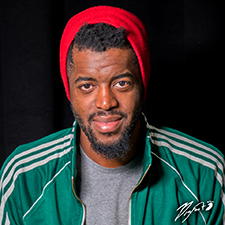 Brandon Dean Johnson
Graphic Designer, Production Coordinator PI Studios
Brandon Dean Johnson
Graphic Designer, Production Coordinator PI Studios
Brandon Dean Johnson, ("BigFoot") is a native of North Carolina. He studied Graphic Design and Fine Arts at Elizabeth City State University where his involvement included joining the University's football team and becoming a member of Omega Psi Phi Fraternity.
Soon after college, Brandon lived and traveled throughout Europe where he showcased his knowledge and skills in Art and Design while immersing himself in other cultures and languages, further expanding his appreciation for people and Fine Arts. He volunteered to teach and inspire kids through visual arts across the globe. After years of living abroad, Brandon moved to Los Angeles to delve even deeper into the world of Entertainment.
Brandon was offered a job with Zac Levi and David Coleman's Nerd HQ where he was titled Art Director and Production Coordinator for the company. Because of his hard work and dedication, he was later recognized and picked up by Pure Imagination Studios, where he's currently employed. During Brandon's leisure time, he produces original content through his company BigFooters, along with the team that supports him. He landed some of his first projects with a notable studio in Los Angeles. With such an explosive start to his career, there's no slowing down for this NC native.
In spite of his busy schedule, Brandon has been volunteering to teach visual arts to the children that Create Now serves since 2014. The kids adore him, and we're incredibly grateful to have him on our team.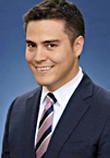 Daniel Ohgi
Vice President, Endowments and Foundations Group JPMorgan Chase
Daniel Ohgi

Vice President, Endowments and Foundations Group
JPMorgan Chase
Dan Ohgi is an Investment Specialist in J.P. Morgan's Endowments and Foundations Group with over 15 years of experience in finance and capital markets. Dan is responsible for providing investment advice and portfolio management for not-for-profit organizations across the Western and Southern regions of the country. He originally joined J.P. Morgan in 2007, where he has been responsible for constructing client portfolios diversified across asset classes and investment vehicles.
Prior to joining J.P. Morgan, Dan spent seven years originating and syndicating equity and convertible securities offerings at Salomon Smith Barney and Citigroup Global Markets in New York, Sydney, and Hong Kong. Dan graduated magna cum laude with a B.S. in Economics and a B.A. in Political Science from the University of Pennsylvania. He also holds his M.B.A. in Finance from the University of Chicago Booth School of Business.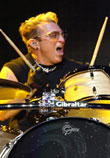 Mark Schulman
Drummer
P!nk, Cher, Foreigner
Mark Schulman
Drummer
P!nk, Cher, Foreigner
Mark Schulman is a first-call drummer for world-class rock, pop and jazz artists. He's the beat-master for P!nk, Cher and Foreigner, and has played with Sheryl Crow, Stevie Nicks, Destiny's Child, Billy Idol, amongst many others. Mark is the recipient of numerous Gold and Platinum discs and has appeared on nearly every American and European variety show on television, including The Grammys, David Letterman, The Tonight Show, Conan O'Brian, The Daily Show with Jon Stewart, American Idol, X-Factor and more. Classically trained as a cellist, Schulman played with the Los Angeles Junior Philharmonic and with P!nk. He is also a music producer, trained audio engineer and studio co-owner of West Triad Recording Studio in Venice, CA.
As an active educator, Mark taught at the Los Angeles Music Academy and as one of the world's most sought after drum clinicians hosting clinics in countries around the world. He was formerly the Chairman of the Board of Create Now and has been a board member since 2004. As a cancer survivor, Mark has also motivated the troubled youth that we serve through his work doing seminars at juvenile detention facilities and youth centers. His love for inspiring others is shared through his corporate and drumming recording seminars. His writing/production credits include major films, TV shows and commercials.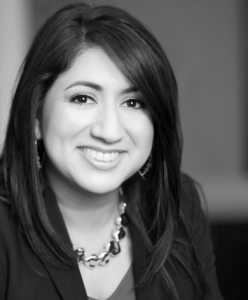 Yolanda Sepulveda
Principal, Spectacle Design
Yolanda Sepulveda
Principal, Spectacle Design
With over 18 years of experience in the design and real estate development industry, Yolanda has worked to shape and build communities both domestically and internationally. As a principal at Spectacle Design, Yolanda works with developers and architects to create memorable environments that people love to visit and explore.
Yolanda's passion and focus is centered on development and the inclusion of users in the process and creation of built environments. Utilizing her success in facilitation, community workshops and presentations, Yolanda is able to synthesize and define ideas and solutions that strengthen the collaborative creative process.  Her involvement at the board level with the Urban Land Institute as chair of Outreach and Innovation has broadened the reach of her contribution to the industry and ability to contribute to new communities through design and collaboration.
Graduating with a degree in Urban Design from the College or Architecture and Environmental Design at Cal Poly San Luis
Obispo, Ms. Sepulveda has spent the bulk of her career in real estate spanning all three sectors of public, private, and non-profit. Upon graduation Yolanda spent two years aiding communities in need with the Corporation for National Service as an AmeriCorps volunteer in Oregon.