We're very grateful to all the wonderful supporters who make it possible for Create Now to bring our arts programs to the most vulnerable kids in the community.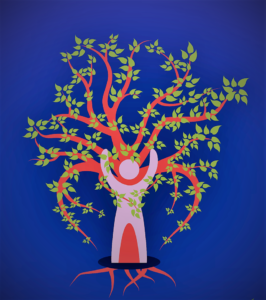 Elan Shukartsi of the Moe Life Foundation has been contributing to our charity since 2012 when they donated $35,000 to build Create Now's recording studio. Thanks to their help, the neediest kids are able to sing karaoke and their original songs, record guitar, drumming and keyboard music at the culminations of their workshops, learn recording and production techniques, and edit their videos.
In the last two years, Elan has given Create Now $45,000 to initiate a program that is close to his heart. He wanted to make a lasting impact on young adults who are at high-risk of homelessness by launching a new Culinary Arts program. We jumped at the chance and initiated the first workshop in 2017. Eight foster youth who had emancipated from the system loved our classes! This year, we've launched two new Culinary Arts workshops with 16 foster youth ages 18-24, and there's a waiting list.
Elan said, "Create Now's team is tirelessly dedicated towards improving the lives of so many forgotten youth, which is remarkable and truly inspirational. Supporting Create Now has shown me how far and wide a contribution can go. They have allowed me to participate in the process of growing existing programs and creating new ones. I will always cherish my relationship with Create Now and look forward to our continued relationship."
Thank you to all of our donors:
Superstar ($50,000 and above)
Audiomachine
Champion ($25,000 and above)
Dwight Stuart Youth Fund | Thelma Pearl Howard Foundation/California Community Foundation / Elan Shukartsi and the Moe Life Foundation | Youth Policy Institute
Luminary ($15,000 and above)
Ralph Parsons Foundation | The Johnny Carson Foundation
Hero ($10,000 and above
Baby2Baby | Camino Nuevo Charter Academy | Dwight Stuart Youth Fund | In-N-Out Burger Foundation | Los Angeles Philharmonic Association | LAUSD Arts Education Branch | Max Group Sales, Inc. | Muskin Family Foundation
Dreammaker ($5,000 and above)
City of Los Angeles Department of Cultural Affairs | Dan Murphy Foundation | Vidal Herrera | In-N-Out Burger Foundation | iPalpiti Artists International | LAUSD Arts Education Branch | Callie D. McGrath Foundation | The Negri Foundation | Sanford Anderson Charitable Foundation | Gary Secor
Visionary ($2,500 and above)
Jillina Kristina Carlano | Los Angeles County Arts Commission | Muskin Family Foundation | Daniel Ohgi | St. Francis Center | Jake Winett
Advocate ($1,000 and above)
Big Sunday | Chelsea Armstrong | Cirque du Soleil | Drake Construction & Development, Inc. | ENO Brands, Inc. | Greenspan Foundation | The Irene Finkelstein Foundation | Merge | Sony Pictures Entertainment | Marq Spusta | Jake Winett