Our Programs
Create Now implements a wide variety of arts programs in everything from music to fashion, offering signature classes and customized programs in most disciplines, as well as field trips to concerts, plays, circuses and more!
Create Now's programs build youths' confidence and self-esteem while assisting them to heal from past challenges. We motivate them to stay in school, and to become positive citizens who give back to their community. Job preparation and career development are emphasized throughout all of our programs.
We provide the materials, resources and ongoing support for our arts programs. Schedules vary from one-hour events to workshops from 12-16 weeks, and year-long classes. All programs are tailored to meet the needs of the kids, plus our volunteers and youth partner agencies. Create Now's workshops culminate with a party, recognizing each student's achievement. Students receive gifts, like very unique Certificates of Completion and other lasting souvenirs to remind them about their accomplishments.
Here are summaries of Create Now's programs and services: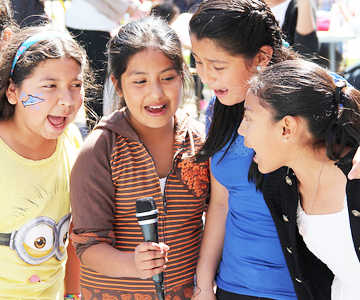 Create Now hosts Community Arts Projects in various communities. For example, each year we host a Power of the Arts Festival and a Holiday Party where we invite youth from the agencies with whom we work and children from our local community. Youth experience arts and crafts, games, an open mic to explore their spoken-work and vocal skills. All families come away with gifts and needed household supplies.
Digital Media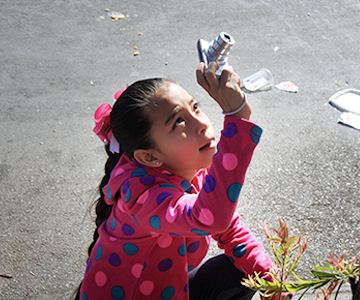 Students learn Photography, which enables them to explore their world through the lens of a camera. They're given tools that teach them to use their creativity to personalize their visions. Youth are hungry to learn Film and Video Production, Animation, Special FX and Graphic Design. Editing can take place at the professional bay located at our facility in downtown Los Angeles. Our Digital Media Lab students create short videos and artwork, which are then projected in the cutting-edge 360° full-dome theater at Vortex Immersion Media. We're so grateful for Apple's support, including donated iPads and MacBook Air laptops. This has enabled our students to learn all the digital media arts, including Vlogging with Apple's app iClips, Photography with Photo Booth, music with GarageBand, as well as coding and game design through the app Swift Playgrounds, drawing with Procreate, video production with iMovie, and how to present their completed artwork using Keynote and Pages.
Literary Arts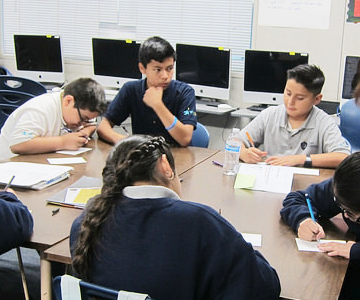 We teach all forms of Creative Writing, such as Songwriting, Poetry, Journalism and Spoken Word.

Screenwriting workshops teach theme, story, plot, character development, dialogue and conflict. Staged readings and video shoots are sometimes organized.

 

Our popular 

Inspiration to Publication

classes enable students to share their stories, poems, articles and graphic novelettes in a bound book. 
Music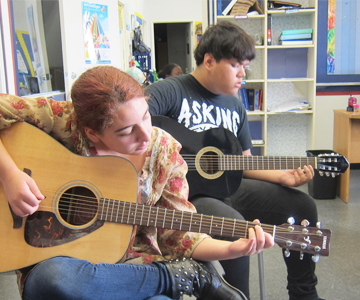 Through our music classes our youth are able to learn multiple musical disciplines.  Classes take place at the shelters, group homes and schools in our network. For example: Youth have had the  chance record their songs at our very own studio where they're taught engineering and producing skills. Our
Create Audio
workshop teaches them how to turn their original music into demos, plus ways to break into the industry. Industry pros visit to give students career guidance.
Our early education classes teach Pre-K to 4th graders "steady beat," through fun exercises that include dance and play, which accelerates reading and language fluency. 
Performance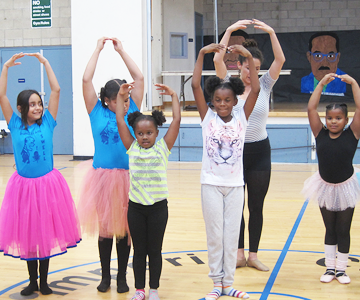 Many kids want to learn Acting, Comedy, Dance, Theater/Improv, Singing and Magic. They discover their gifts and build their talents as they make new friends. As with all of Create Now's programs, negative behaviors like bullying are alleviated, especially with Create a Show where students come together as a team to put on a performance for their families, teachers and peers using their newly-developed abilities. Their confidence and self-esteem accelerate. Create Now's guitar and keyboard students are also invited to participate. These youth are invited to perform for the public at our annual Power of the Arts Festival.
Visual Arts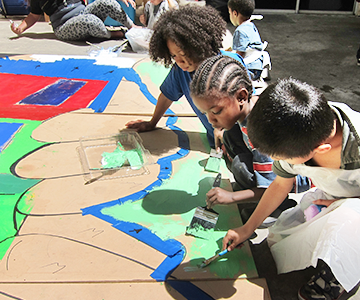 Through visual arts we give our youth a chance to experience ceramics, drawing, painting, sculpture, printmaking, design, crafts, photography, video, film making, architecture and much more. Our youth learn to collaborate while discovering how the arts intersect with regular day to day life. This program also exposes our youth to career options in many different forms of the arts.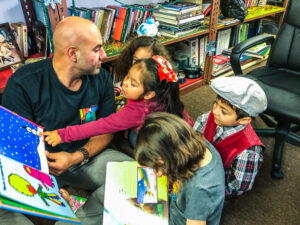 Create Now matches volunteers with the 100+ youth partner agencies in our net- work, such as shelters, foster group homes, mental health clinics, schools, rehab centers and detention facilities, plus other social service and nonprofit organizations in Southern California. Create Now customizes the arts workshops in terms of location, schedule, ages, genders and challenges that the youth face. We pro- vide mentors with the arts supplies and equipment needed. Our staff trains volunteers and helps to develop the curriculum.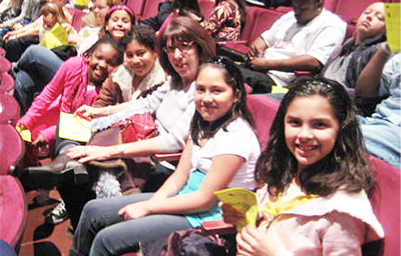 Through Cultural Journeys, each year Create Now brings thousands of youth to concerts, plays, museums, film studios, circuses and much more at premier venues, like the Holly- wood Bowl, Cirque du Soleil, Walt Disney Concert Hall and LACMA. Create Now secures tickets to prestigious venues and fun family events and arranges distribution so that youth from our partner agencies can enjoy.