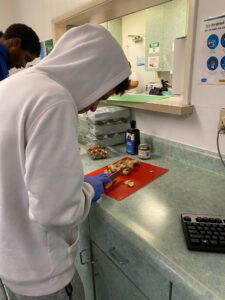 Create Now volunteers Chris Santos and Ali Clarke hosted a virtual cooking course for teenagers facing homelessness at the Angels Flight Youth Shelter near downtown LA. Through this four-week course, students learned kitchen basics, like knife skills and measurements, along with culinary techniques, such as searing and recipe execution. They made spaghetti and meatballs with garlic bread, pizza, banana pudding, and other dishes.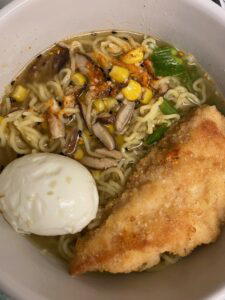 Classes were held through Zoom after Create Now staff dropped off all the ingredients ahead of time. Santos and Ali enjoyed getting to know each student, and watching as they progressed. The kids began to understand the subtlety of flavoring in their dishes. They learned how to adjust the taste by adapting the recipes.
Most of these youth will be emancipating from the foster care system and need to learn life skills. Ali hopes that "learning kitchen basics will empower students to cook for themselves throughout their lives, and have fun while doing it." Santos and Ali want to continue teaching cooking classes, especially in person, once it's safe to do so.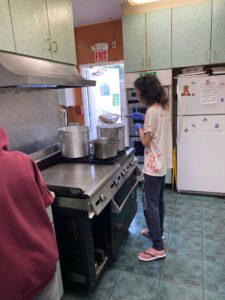 To celebrate the completion of the program, Shake Shack donated burgers, fries and shakes to the students. They were also able to discuss different job opportunities in the food industry like catering, restaurants, and food media. Through this program, students learned new ways to cook for themselves. They also realized there are career opportunities they can pursue. Best of all, they built confidence and self-esteem while learning how to fend for themselves.