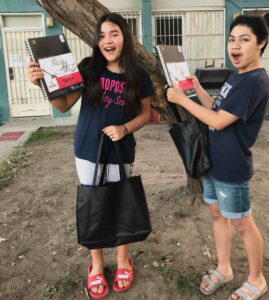 Unfortunately, this year kids aren't able to go trick-or-treating for Halloween. Luckily, disadvantaged children and teenagers living at the Imperial Courts housing project in Watts are still able to enjoy Halloween thanks to students and families at the Harvard-Westlake School who generously put together arts kits with age-appropriate goodies like stickers, coloring books, markers, sketch pads, pencils, paints, and (of course) candy as part of their Community Service Week.
"Helping others is essential. Create Now's mission is so important to me because I love art and can't imagine not being able to do it," remarked student Kayla G.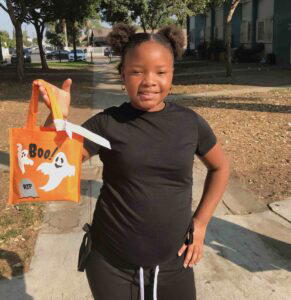 Another Harvard-Westlake student Taylor stated, "Art is such an incredible way to express yourself and your feelings. I am so glad that we were able to give their students supplies to allow them to be creative and express themselves."
Harvard-Westlake parent Kelsey Gamradt said, "Create Now was the perfect organization to donate our art kits. We wanted to help those most in need and that's exactly what Create Now does with such love and care."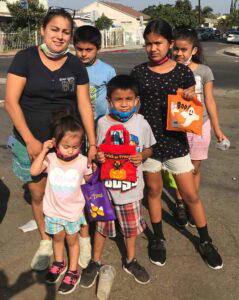 Parent Shana Glassman expressed, "Learning about Create Now and the joy and creativity they bring to kids in need in our community greatly impacted my children and me. Knowing that we have been able to be involved in something that could have such a positive impact on the lives of the children they serve is a wonderful feeling."
We can't wait to see what the kids create with these fantastic arts supplies. Stay tuned, and be sure to check our social media.