Optimist Youth Homes is a residential detention facility located in Highland Park where 85 teenage boys are incarcerated for many reasons. These kids face tremendous challenges.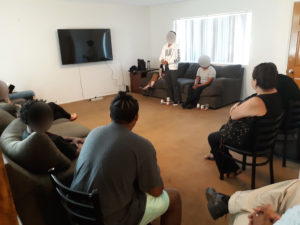 During the summer, writer Ariane Resnick volunteered to teach a group of young men some writing techniques to create poems and rap songs. This program really impacted at least two of our students.
17 year-old Trevor has a very difficult home life. "Writing is a way for me to express what I'm feeling. It's a message to my family. Getting it out this way, it feels good."
At Create Now's culmination party, Trevor rapped his song for staff, friends and peers. His dorm supervisor Christine Taylor was brought to tears. "Many of these kids don't have support at home. It's heartbreaking, but they often have to fend for themselves. Trevor is getting ready to leave Optimist and this class gave him a great outlet to bring down his frustration and anger at the situation."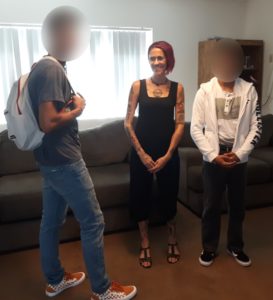 Julian is another youth who benefited from the class because he's shy and gets bullied. Julian stated, "I learned a lot, like how to properly write something down and have it make sense, and the different types of rhyming and similes. I'm pretty proud of what I did."
Raquel Antonio-Subias is the Volunteer Coordinator at Optimist. She remarked, "I saw changes in the youth, especially Julian after he performed today. He's usually very timid and keeps to himself, but this program has been wonderful for him. He has gained more confidence."
Ariane said, "As an artist, it was a good reminder about how difficult the beginning can be, and that we take for granted the things we can do. This experience was humbling."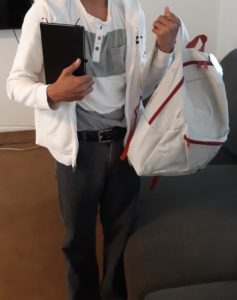 Create Now provided the students with healthy refreshments, along with backpacks filled with books and other goodies. The boys also received journals to continue writing.
Create Now is grateful to everyone who made this program a memorable experience — one these youth won't forget!