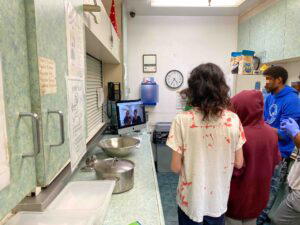 Since May, Create Now has been providing fun arts classes to youth living at foster group homes, shelters, transitional-living facilities and housing projects throughout the region. Many of these children are forced to deal with the impact of trauma from abuse, abandonment and homelessness on top of Covid-19 during these very stressful times. We give young people creative outlets to express themselves artistically, which has been proven to be therapeutic.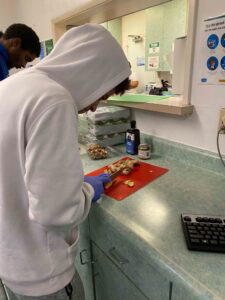 Currently, teenagers at the Angel's Flight emergency shelter near DTLA are making their own treats in Create Now's cooking classes taught by Food Network Chef Ali Clarke. Children at Imperial Courts housing project in Watts learned magic tricks taught by Micah Cover, while kids at LA Family Housing loved making arts and crafts projects with artist Kelle Meschede.
      Create Now is also collaborating with Baby2Baby to distribute diapers, formula, clothing, toys, and more to the neediest families in our community.