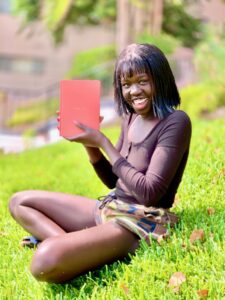 Located in Hollywood, Aviva Center's Wallis House is a residence for up to 42 transitional-aged women (18-24 years-old) and their children who are experiencing homelessness. Most of these young ladies have aged out of the foster care system. From July 9-September 2, they had the opportunity to learn Creative Writing from award-winning author Aalia Lanius.
She's a California native and an American Muslim who has led a challenging life, which Aalia documented in her novel Tough Love. This was followed by Jugend, which won three more awards. Aalia felt compelled to give back to the community, especially during the Covid-19 pandemic.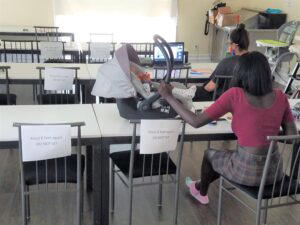 As a survivor of tragedy and the mother of four children, she had a lot to share with these young women. Most have been traumatized. Some have fled from abusive relationships. Others were left homeless due to poverty, or thrown out because of their gender identities. They risk being attacked, sex-trafficked, or facing similar obstacles.
When Aalia began teaching the single mothers living at Wallis House this summer, it was mutually beneficial. She remarked, "I felt completely supported by Create Now, who worked hard to make this possible. Never deterred by COVID, they were determined to make sure we got this program to people who could benefit from it."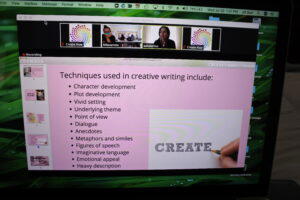 At the completion of the program, the students were asked how they felt. Nanjei stated, "Life is short. Smile while you still have your teeth. Trust the timing of our life."
Azucena Navarrete is the Family Resource Center Coordinator at Wallis House. She exclaimed, "Having our first virtual Creative Writing class for Wallis House residents was amazing. It was an opportunity for the women to hear someone's story that they could relate to and get a sense of motivation to continue reaching for their goals."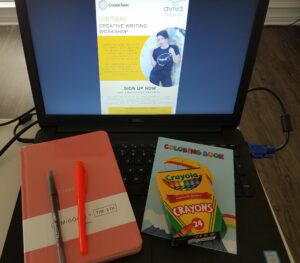 Aalia gifted all of the girls with copies of her books, which they really enjoyed. They asked many questions about the story. These women were also overjoyed to receive beautiful lined journals and gorgeous backpacks donated by THE: 5TH. Create Now gave them more souvenirs, including unique Certificates of Completion, and books for the Wallis House library.
Aalia shared, "Of course, the best part is that you're being moved and inspired by the individuals you are there to 'help.' It's always a beautiful and humbling moment. I'm very thankful to have had this experience through Create Now. I can't wait to do it again!"